About Us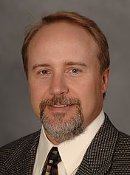 Dr. William Endres, President
EMI was founded in 2005 to develop and commercialize game-changing new technologies in the cutting-tool industry. Complementing EMI's industry-leading R&D is an offering of engineering services, including knowledge-transfer, application development, and machinability testing, all of which support a customer's efforts to reduce cost, improve quality, and reduce time to market.
Through its R&D programs and commercialization partnerships, EMI is developing and delivering innovative tooling products that are providing substantial productivity improvements to manufacturers the world over. These technologies stand out in high-value, difficult-to-machine materials like titanium, nickel alloys, stainless steels, compacted-graphite iron (CGI), hardened steel, and metal-matrix composites (MMCs). Current R&D is addressing other challenging materials and applications involving fiber-reinforced polymers, universal chip breaking, and energy efficient chipping and chopping of cellulosic biomass. EMI's office and 2,000sf Prototype and Testing Lab are located in Houghton, MI near the campus of Michigan Technological University.
EMI's small and outstanding team of employees currently includes full-time R&D engineers, manufacturing engineers, machinists, and machine operators, and part-time technical (intern) and administrative personnel in addition to Dr. Endres who splits his time between leading the EMI team and serving as the Director of the ME Senior Capstone Design Program in his half-time faculty appointment at Michigan Technological University.