Our Services
Complementing EMI's industry-leading R&D is an offering of engineering services, including knowledge transfer, application development, and machinability testing, all of which support a customer's efforts to reduce cost, improve quality, and reduce time to market.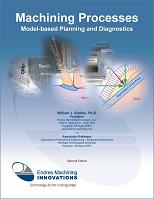 To be competitive in the global marketplace, manufacturers should embody process and tooling knowledge as a core competency. EMI brings the latest knowledge from contemporary process and cutting tool research in-house to a manufacturer's entire team, from process engineers to machine operators.
Using course materials full of photographs and illustrations, and minimal use of equations, the course instructor teaches the qualitative concepts of how machining processes function "at the cutting edge" and how tool geometry influences static and dynamic performance of the process. Please contact EMI for course fliers that provide specific content and intended outcomes.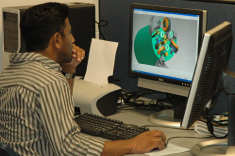 For manufacturers that cannot justify the expense of having on-staff specialized machining engineering and/or can benefit from a fresh perspective on challenging machining problems, EMI can provide assistance in developing and diagnosing applications. EMI provides expert insight and direction as the client's resident team executes the solutions, or, in some cases, EMI can test proposed concepts in our prototype and testing lab prior to running them on a production system.

When it comes to EMI's Advanced Cutting-Tool Technologies, we know them better than anyone else. Through our application development and knowledge transfer services, we are ready to help expedite a customer's technology adoption efforts, leading to more rapid benefit from their improved performance.
Tooling vendors often provide the same tooling and process recommendations to competing manufacturers. EMI can look at specific challenges to help find the best conditions for a specific client's applications and materials. EMI offers quick results at an attractive price.
Evolving from more than 20 years of experimental research experience, EMI has developed specialized, proprietary software and instrumentation that result in repeatable and highly efficient standardized testing. We archive all numerical and photographic data in our TL Test™ system and deliver to you detail and summary reports.